Are you looking for a stronger, deeper faith, but you are not sure how to get there? Do you sometimes feel alone on your spiritual journey? Spiritual direction may be the answer. You don't have to take that journey alone!
If you are new to the concept of spiritual direction, you probably have a lot of questions. This comprehensive guide to spiritual direction should answer most of those questions. Follow the links below to learn more.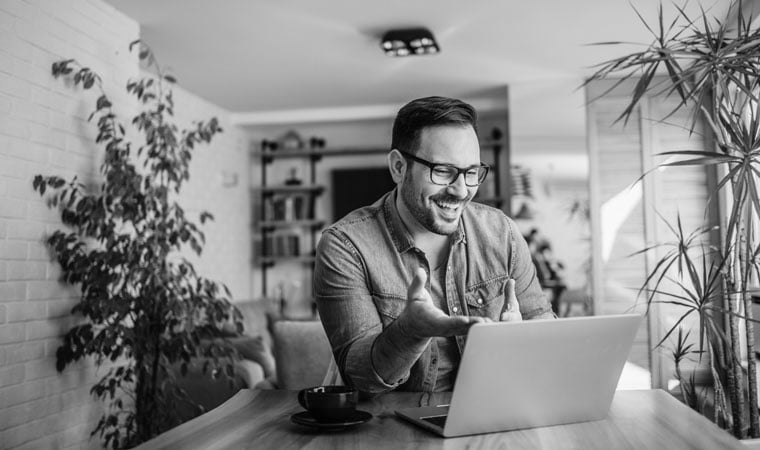 Table of Contents
---
What is spiritual direction?
Generally, you meet about once per month (but that may vary) for about an hour. During that time, you will discuss your prayer life, the ups and downs of your faith, and where you feel God moving in your life. A spiritual director is trained to help you process all of that. We all face challenges and obstacles on our faith journey, and your spiritual director will help you overcome those.
The goal of spiritual direction varies from person to person and even session to session. It should be tailored to where you are on your faith journey. Is there a particular struggle you are having? Let's focus on that. Are you looking to more closely connect with God? Let's start there. Are you trying to discern God's will for your life? We can work on that together.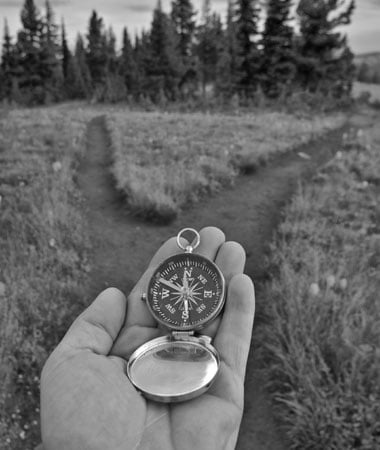 You don't have to walk this path alone.
---
What is a Spiritual Director?
First and foremost, a spiritual director is a good listener and facilitator. The session begins with you. It's up to you to choose what to share about your personal spiritual journey, and it is the job of the spiritual director to guide you from there.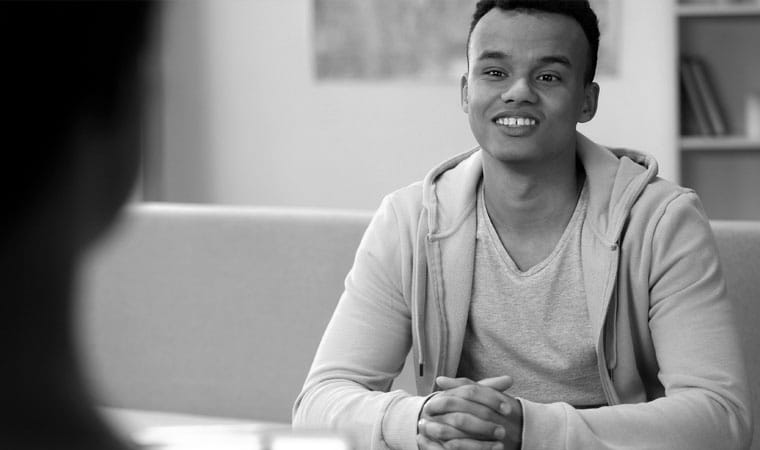 Some spiritual directors focus on working within a particular faith, while others have interfaith practices. Personally, I choose to focus on Christian spiritual direction and would recommend people of other faiths (Jews, Hindus, Muslims, Buddhists, and others) to seek out a spiritual director from their own tradition.
The current trend in spiritual direction is more hands-off as most directors focus on "reflective listening." In other words, they simply move the conversation forward by asking the right questions. My approach is a bit more direct. There are times for reflective listening, but there are times that you may want a more direct approach (you can't be a "director" if you're not direct).
Each spiritual director takes a slightly different approach, and it's important to find the right spiritual director for you.
---
Why Go to Spiritual Direction?
How can spiritual direction benefit you? That depends on your goals. And like anything, you get out of it what you put into it.
Occasionally, you might hear your priest or pastor talk about the benefits of spiritual direction. Many of them have personal experience with it because spiritual direction has long been a regular practice for clergy in some form or another. It has been well-known that a good spiritual director can help you develop a stronger faith, deeper spirituality, and closer relationship with God.
But is spiritual direction a good fit for laypeople, as well?
When we have health issues, we see a doctor. When we have mental health issues, we see a therapist. Even without any problems, we may find ways to improve our physical and mental health, such as eating well, developing a fitness routine, improving our relationships, and reading self-help books.
Our spiritual health deserves the same attention.
Just as a trainer can help you reach your physical fitness goals, a spiritual director's job is to help you reach your spiritual fitness goals. We will work on improving your prayer life, deepening your scripture studies, developing a closer relationship with God, and learning to discern God's will for your life.
If you are ready to book a free, no-cost consultation, click here.
---
Spiritual Direction Vs. Counseling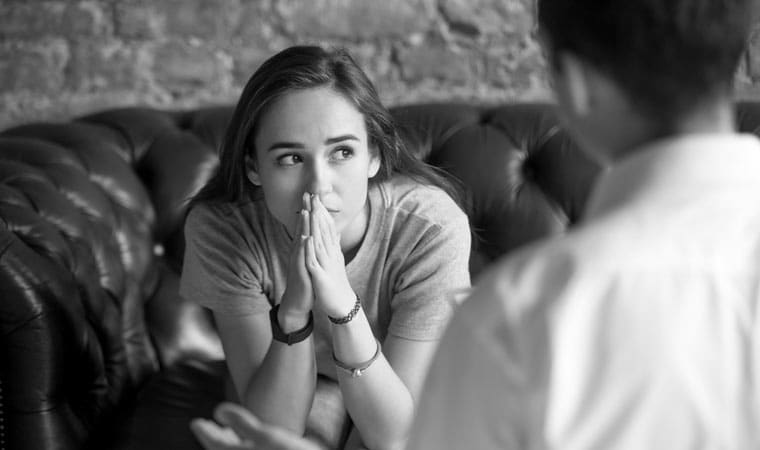 Spiritual direction often costs less than counseling, so some are tempted to go for that reason alone. But can a spiritual director replace your therapist? Before we answer that, we need to understand the differences between spiritual direction and mental health counseling because the answer depends on what your goals are.
Differences Between Spiritual Direction and Counseling
Mental health counseling given by a therapist is focused on mental health conditions, such as depression, anxiety, addictions, PTSD, and other disorders. The treatment can last months or years for some, and for others it becomes a lifelong journey. Even with insurance, the bills from this can pile up.
Spiritual direction, on the other hand, is focused on your spiritual health. How strong is your prayer life? How close are you to God? Are you struggling with the same sins and frustrations time and again? Are you growing spiritually? Spiritual directors focus on helping you navigate those challenges.
Similarities Between Spiritual Direction and Counseling
In both spiritual direction and counseling, you are likely to find yourself in one of two environments. The first is in an individual session with your spiritual director or therapist. The second is in a group setting with peers facing similar issues.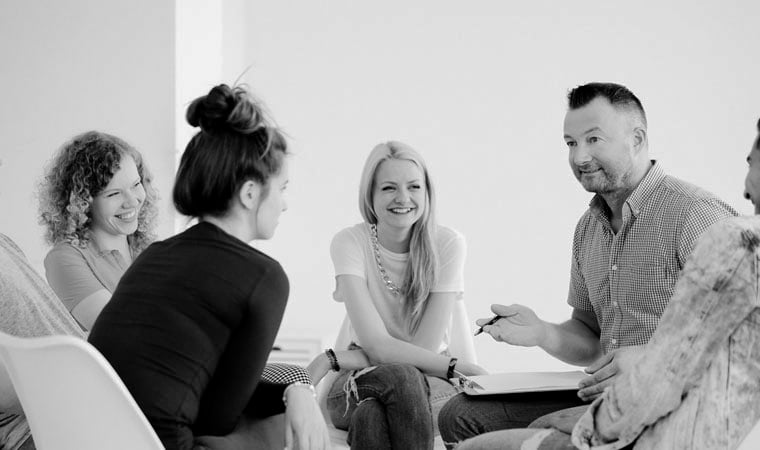 In these sessions, you sit down with your spiritual director or therapist and share what has been happening in your life. You may describe how daily events impact you, and you often share the major events that have recently occurred.
Another similarity is the frequency. You may meet weekly, bi-weekly, or monthly to develop a routine for growth either spiritually or mentally. The consistency of your visits with them is what allows growth to occur. There is a certain amount of accountability when you see your spiritual director or therapist regularly.
The sessions are even the same length – generally 45 minutes to 1 hour. The similarities continue to pile up.
This is likely because of the influence they have had on one another. Modern mental health practices took their root from positive mentor-mentee relationships, which may have included faith-based relationships. It evolved from there into the format we know today. As spiritual direction is making a comeback, it is learning from the experience of mental health professionals and applying those techniques in direction practices. The only difference is the focus.
To save money, though, should you pursue spiritual direction instead? No.
Seeking Spiritual Direction Alongside Counseling
Many mental health professionals today have incorporated spirituality into their practice. They are no longer afraid to speak about faith-based topics as they once were. It is no longer considered "taboo."
But at the same time, they may not be trained in theology and spiritual practices. That is not the primary focus for their practice. So while they may include spirituality into their treatment for patients that want it, they may not offer the same depth of spirituality that a spiritual director can.
Struggling to overcome anxiety? Calming yourself through prayer may be an effective coping skill. Battling depression? Focusing on God's love for you may help overcome the darkness inside of you. Low self-esteem holding you back? Learning to love yourself as God loves you can go a long way.
As a spiritual director, I am open to working hand-in-hand with mental health professionals to help you get the care you need.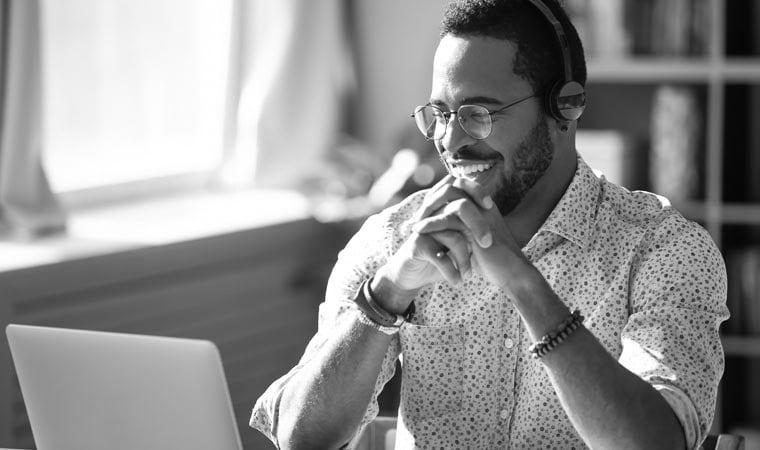 Spiritual Direction After Counseling
At some point, you may decide to stop seeing your therapist or counselor. For some, mental health issues are only a season of life and not a lifelong battle. In those instances, continuing your growth through spiritual direction may be an effective to take the next step in your journey.
Another benefit is that you can take the experience that you just faced and use it as a starting point for a new life in faith. With your "demons" behind you, you can begin to move forward to a stronger relationship with God.
I urge you to be open and honest about your mental health issues because they will help us find a new path for you together. And if at some point you begin to struggle, I will always be open and honest about where my specialties end, and when you should possibly seek out professional counseling once again.
---
My Approach to Spiritual Direction
Every spiritual director takes a different approach to spiritual direction. It is based on their faith tradition and training that they received in spiritual direction. Your job is to evaluate their approach and see if it is a good fit for you.
Will my approach to spiritual direction fit your particular faith journey?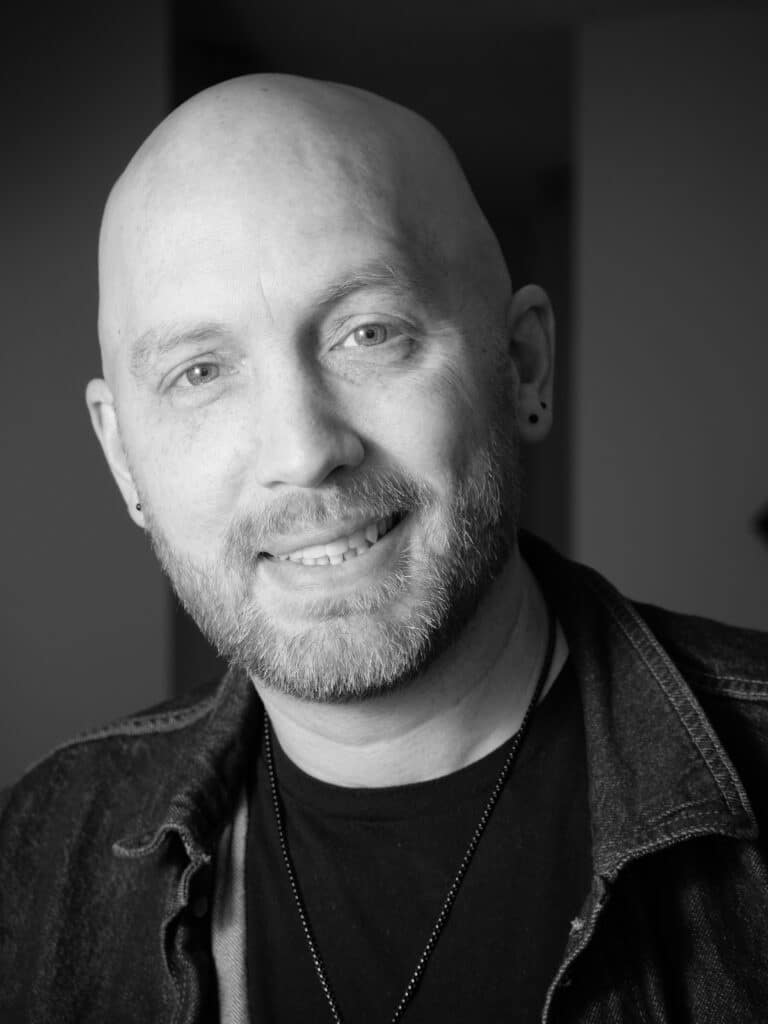 Christian-Focused Spiritual Direction
First and foremost, my approach is focused on Christian spiritual direction. While many spiritual directors work in interfaith practices, I believe that it is important to share a common faith with my directees. If I wanted to improve my guitar playing, I wouldn't hire a clarinet instructor to teach me. They may be able to teach me basic music theory, but the real-world application just would not work. Learn more about my approach to Christian spiritual direction.
Spiritual Direction for Every Christian
As someone who grew up Lutheran, became "just Christian" as a teenager, and later settled into Catholicism as an adult, I understand respect different Christian beliefs and approaches. Our focus together will not be on the dogmas that separate our denominations but on our common goal of a relationship with Jesus. At the same time, issues particular to your beliefs will come into the picture, and I will work with you in that space.
In short, I offer spiritual direction for every Christian, regardless of denomination.
Online Spiritual Direction
Most spiritual directors meet directly with their directees in-person. While I am open to that, I understand that finding a spiritual director that is close to home and fits your particular needs can be challenging. I have been on that search myself. That is why my focus is online spiritual direction, where I can reach people from the smallest town to the largest city who are struggling to find a good match with a spiritual director.
Learn more about online spiritual direction.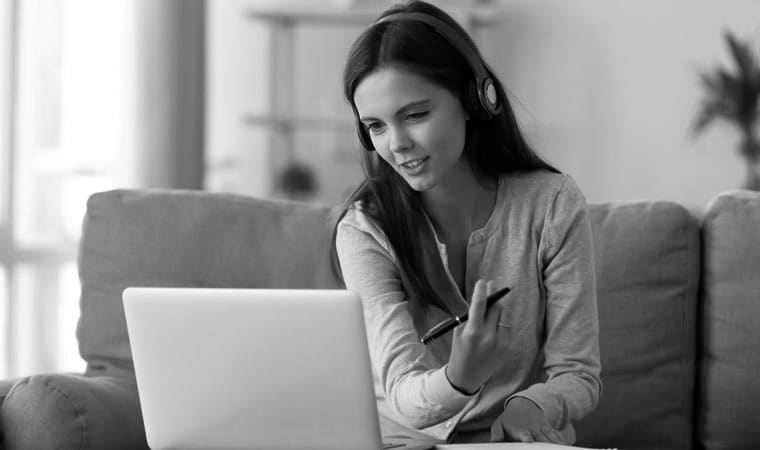 A Direct Approach to Spiritual Direction
The common trend in spiritual direction is based on "reflective listening," which is a technique focused on the director asking the right questions of the directee. In that way, the directee finds their own answers, and essentially their own path. While this works in the right situations, I also believe that many people seeking a spiritual director want more direct answers (you can't be a "director" without being direct). My more direct approach will give you tools and actionable ideas to help you achieve your spiritual goals.
Ignatian Spirituality
One of the guiding spiritualities that guides me is called Ignatian Spirituality, which is based on the teachings of Ignatius of Loyola. The site is filled with information about it, but basically, it is a very practical spirituality. Ignatius taught how to discern God's will, how to see God in all things, and how to build a more practical spirituality – a perfect fit for today's modern world.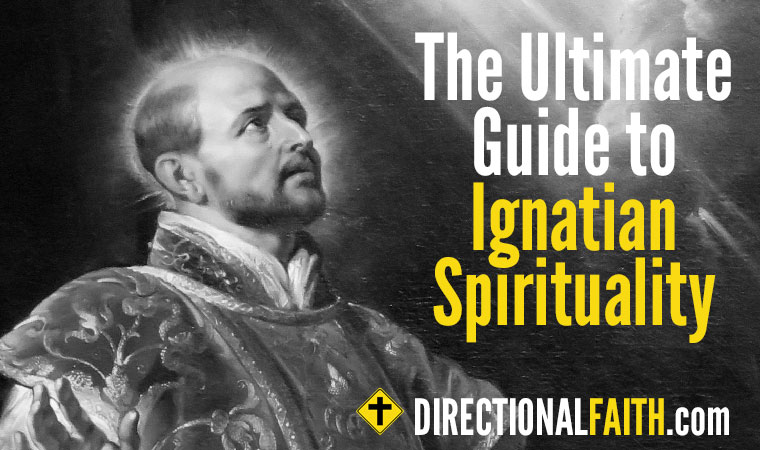 But that does not limit our focus to Ignatian Spirituality. It may not be a fit for everyone. If you want a more traditional approach, let's discuss your goals. If you want a more modern, Evangelical approach, we can talk about that, as well.
A Spirit-Led Relationship
In every session, we begin with recognizing the importance of the Holy Spirit with us. There are always 3 attendees to each session: you, me, and God. Building a deeper spirituality starts, then, with recognizing this fact.
The importance of God being present in the session is because that is the relationship we will focus on building. My job as a spiritual director is as a facilitator and mediator of that relationship. My goal is to help you grow closer to God through prayer, scripture study, practical spirituality, and learning to hear God's voice within you.
At first, it may feel a little strange for some, but that is exactly why you are here. You want a deeper, more personal relationship with God, and you're searching for a way to get there. In time, we'll make it happen.
the Director – Directee Relationship
I believe that being chosen to be someone's spiritual director is an honor and should not be taken lightly. If someone approaches me about a spiritual direction relationship, I strive to give that the respect that it deserves. My goal is to always be objective in our relationship.
Over time, there is a natural bond that forms between a director and directee. Despite that bond, my job is to always stay objective. The relationship is between you and God, and my own biases cannot be brought into that. I am committed to helping you find your path to God based on where He is leading you.
---
Why Christian Spiritual Direction?
Spiritual direction can be applied to most faith traditions, but at Directional Faith, the focus is on Christian spiritual direction. Why do I focus solely on Christianity? Because I believe that I can best serve you as a Christian spiritual director – while not trying to be everything to everybody.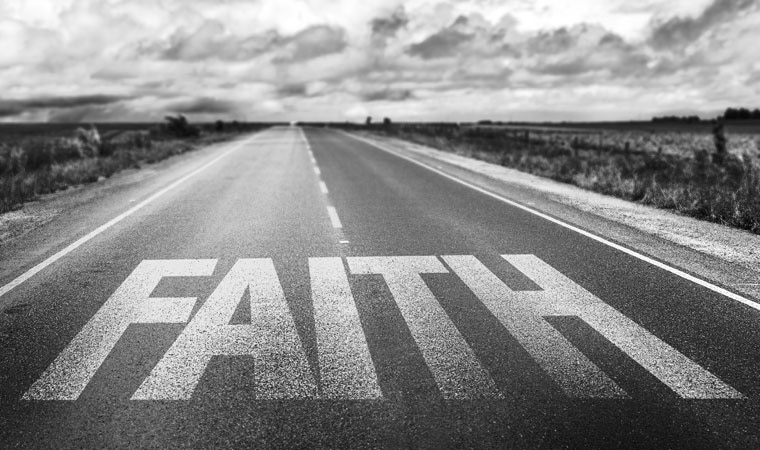 Modern Spiritual Direction
First, many modern spiritual directors are open to seeing clients of any faith tradition, whether they are Christian, Muslim, Hindu, Buddhist, or "just spiritual." In sessions like these, they may use more universal terms for God and try not to reference Jesus, the saints, or even the church.
Another difference is that the approach of many modern spiritual directors centers around reflective listening. This is an approach where the director simply listens and asks reflective questions back to the directee with the hope of inspiring them to search for the answers within themselves. This has evolved from modern therapy practices attributed to Carl Rogers.
While these are valid approaches to spiritual direction, my goal is to take Directional Faith in a different direction. For those of a different faith background, here is a link to finding a spiritual director of your own faith background.
Modern Christian Spiritual Direction
New ideas in society help the church to continue to grow in the modern world, but that does not mean that we need to abandon the traditional practices that have been successful for countless generations. With that in mind, I plan to blend modern techniques with traditional Christian spiritual direction.
First and foremost, I believe that a deeper faith begins with a more intimate relationship with Jesus through the Holy Spirit. Using universal language for God will not allow us to accomplish that goal. We may come from different denominations, but we can find commonality in Jesus.
Second, I believe in a more direct relationship. Reflective listening can work in the right situations, but it is not the only approach. Modern psychology itself acknowledges this. Assuming that all of my directees simply need me to ask the right question is simplifying things too much.
---
Spiritual Direction for Every Christian
One question that comes up is whether to see a director from a different Christian denomination. For that question, I will leave you to discern the answer. But for a little insight, I believe that it may depend on the situation.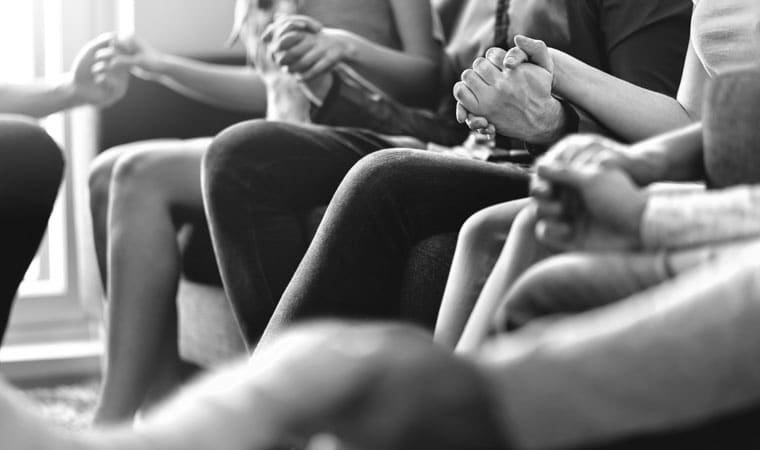 First, you should understand my own faith background. I grew up and was confirmed in the Lutheran church (although faith did not stick at that point). Years later, I first found Jesus on my own. At first, I was alone on the journey, but I eventually settled into Evangelical and nondenominational churches. A decade later, I chose to convert to Catholicism, which is where I fell in love with St. Ignatius of Loyola over 10 years ago.
I mention my background because I believe that it allows me to empathize with a variety of Christian denominations. As a former Lutheran, I feel at home speaking about mainline Protestant traditions. As someone who was "born again," I am comfortable with Evangelical ideas. And as a Catholic convert, I am well-versed in more traditional theology.
If you are discerning the life of a Protestant pastor, you might want to consult one. At the same time, you may want an independent view of the matter, which I can provide. For the most part, though, if you believe in the Father, Son, and Holy Spirit, most Christian spiritual directors can be of service to you.
Generally, most of us would agree with the tenets of the Nicene Creed, first published in 325 A.D. – long before we splintered into a million denominations. If we can find common ground in that, we can go from there.
---
Spiritual Direction's Christian History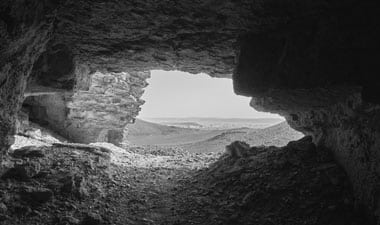 In the early church, many chose to leave city life to approach a life closer to God, and they did this by moving to the desert. The desert fathers, as they are known, became spiritual guides for many people that wanted to develop a stronger relationship with Jesus, as well.
Spiritual direction in this context was very direct. In fact, complete compliance was expected. It is definitely at the other end of the extreme from reflective listening. Reflective listening is a very passive approach, whereas the spiritual direction of the desert fathers was more direct (hence the name, spiritual direction).
Learning from the more direct approach of the desert fathers, blending in modern reflective techniques, and focusing on cognitive spirituality will help the church grow in the 21st century.
---
Can Online Spiritual Direction Work For You?
Traditionally, spiritual direction has been a face-to-face private or group conversation with your spiritual director. In today's modern world, though, online spiritual direction is becoming an option for many struggling to find spiritual direction in traditional ways.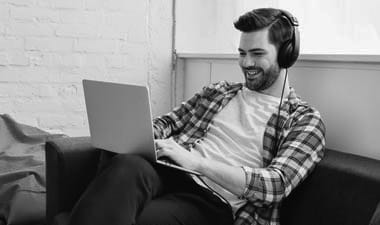 Can Spiritual Direction Be Done Online Effectively?
When the pandemic hit, there was an even greater need for online counseling and spiritual direction. The tools for it already existed, but many therapists and spiritual directors were apprehensive to use these tools. They felt that it took away from the personal nature of the session.
The pandemic proved everyone wrong. Many moved to online spiritual direction and found that they could gain the same benefits from a live session as an in-person one. In fact, it offered some unique benefits, as well.
---
Benefits to Online Spiritual Direction
Easier to Fit into Your Schedule
With traditional spiritual direction, you had to stop what you were doing, commute to your appointment, have your session, commute home, and settle back in again. Essentially, this doubled the amount of time required.
With online spiritual direction, you no longer have to take a half-day off work or spend your entire evening commuting back and forth. A quick session can be taken from anywhere you can make a phone call or connect to the Internet.
Spiritual Direction Anywhere
You are no longer confined to driving to your spiritual director's office. This has many advantages.
For rural Christians, there may not be a spiritual director within 100 miles. No one wants to drive 2 to 3 hours to have a 1-hour spiritual direction session. The remote flexibility of online spiritual direction fixes that.
Remote spiritual direction also helps find the right spiritual director for you. All spiritual directors have a different approach. My approach focuses on practical spirituality and a direct approach, but if you want a more reflective approach to a deeper contemplative spirituality, online spiritual direction offers you the opportunity to go beyond geographical limits to find the spiritual director that is perfectly fits your needs.
A Bit of Anonymity
For some, the idea of sharing deeply personal stories with another person can be intimidating (for good reason). Meeting online can help with that. You can choose to turn off the video and do an audio-only session. Or, we can simply chat over the phone. For some, it adds that level of comfort that can't be found in-person.
Lower Cost
As an online spiritual director, I do not need to maintain a separate office with parking and a waiting area. This drastically reduces my costs, which is passed on as savings to you.
Flexibility
Your session is what you choose it to be. Want to walk in the park as we chat? Go ahead. Want to talk in your car during your lunch break from work? That sounds perfect. Want to deepen your faith without ever leaving your home? We can do that, too. Whatever works best for you.
---
Tools for Spiritual Direction Online
There are a number of tools that can be used to faciliate spiritul direction online. Here are some of the tools that I use:
SimplePractice
SimplePractice is software primarily geared for those in the mental health field. Because of the similarities between counseling and spiritual direction, it is a great fit for online spiritual direction. The added safety of HIPAA compliance (even in spiritual direction) is an added benefit for both of us.
Zoom, Skype, and Other Chat Software
When SimplePractice gets too complicated, such as for group sessions, I choose to rely on Zoom for private meetings and group sessions. It is a great way to connect with both video and audio, which gives us the same benefits of meeting in-person.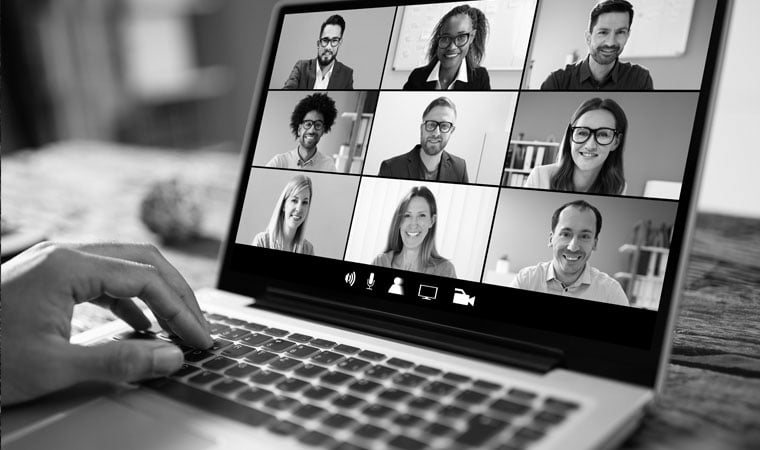 Phone
When all else fails, a phone call can do a lot. The Internet can be fickle. When technical difficulties arise, a quick phone call can continue the conversation offline. We lose the benefits of video, but for some, they may prefer it, anyway.
Which Do You Prefer?
I am open to using any of these tools, so when you book your session, let me know which option works best for you.
---
What's Next?
When you're ready to take the next step, book your FREE, no obligation consultation.